Welcome to Home Technics!
We curate the best content around the web to help you and your family have the happy home that you dream of.
From parenting tips to health, lifestyle, gardening, and everything else you need to make a happy family and home!
Home Improvement Ideas
If you are looking for the best improvement ideas for your home, you are in the right place! We have the best ideas, tips, and advice for you. Be it customized design, renovation, or remodeling for your bathroom or kitchen, you can transform your dreams into reality. You will need to be smart with planning. For best results, you will need the best home improvement contractors to help you realize your vision. If you are focusing on saving expenses, you can also make inexpensive home improvements without sacrificing your preferences.
Give Your House A Makeover
If you glance around inside your home and realize that it needs an update, now is the time to take action. For your house to have a new look, it is vital to know how and where to start. 
Basic Repairs
Never allow small issues to go unmanaged. Not only will it frustrate you, but it will burden your pockets. Would you rather fix the damage now or would you prefer to stress yourself out a year later? 
Refresh Your Walls With Paint
One of the simplest things you can do to improve your home is to repaint it. It is cost-effective and creates a significant impact on the overall appearance of your house. If you plan to live in your home only for a few years, appealing and attractive neutral colors will ensure the least hassle required to get it ready for your exit sale. Choose neutral colors such as beiges and other universally appealing tones. In addition to your walls, repainting wood cabinets and other furniture will add extra points for kitchen or room updates.
Recharge Fixtures and Features
Your old fixtures and hardware may need an update to flow with the general look of your new and improved home. Why not replace them with decorative ones? Consider upgrading your lighting fixtures, faucets, doorknobs too; these are small updates for a more contemporary look.
Invigorate With Indoor Plants
To improve your home's air quality and ambiance, you can experiment with indoor plants. This is an eco-friendly home improvement trick that elevates the look of your home, while at the same helping to freshen the air. Choose indoor plants that require less water and maintenance to save both your time and money. Sprucing up your home with plants will bring light and new life to space. It connects you with nature and improves your well-being, reducing stress, elevating your mood, improving your cognitive function, and recharging your creativity. In addition, having something to care for inside your home promotes positivity and mindfulness.
Make Space in Kitchen Cabinets. 
Believe it or not, most homeowners are begging to see their kitchen—the most cluttered area of their home—to be organized. Having a smart storage solution to create more space in the kitchen will help to unclutter your kitchen. Add drawers in your cabinets to create extra room.
Ready to implement these ideas? You've come to the right place for wisdom. We'll help you recreate your home and transform it into a new and improved version! 
We are based in Orange County, California. 
You can contact us at info@hometechnics.com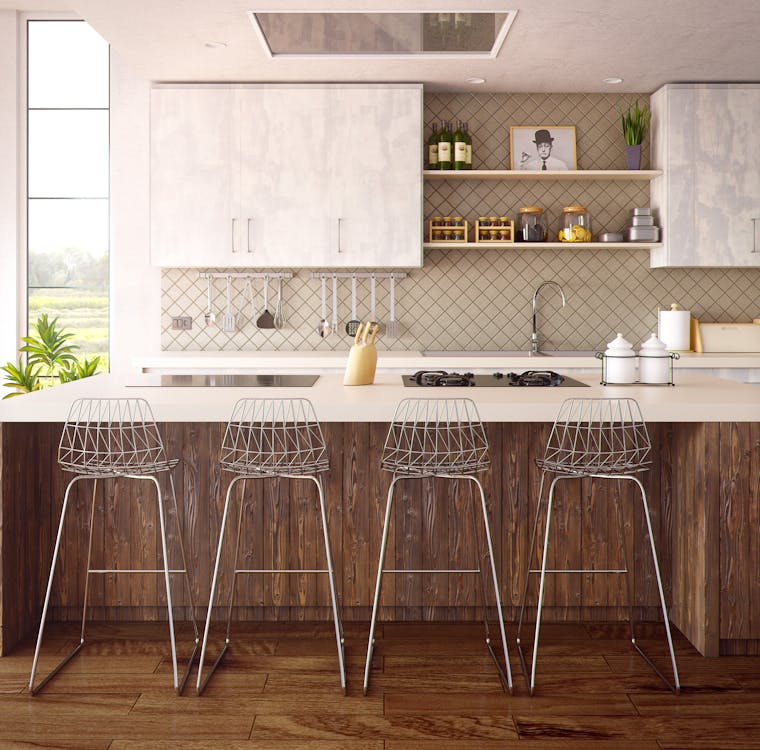 Photo by Pixabay from Pexels