Termite infestations are one of the worst nightmares for a homeowner. Once termites have been detected, they must be killed immediately because they can go so far as to ruin the structural integrity of the house. Here are some ways you can prevent termites in your house.
Termite Prevention
Remove Moisture
Moisture is the primary attraction for termites. If there is moisture in the wood, then termites in the area will infest the wood and its surroundings very quickly. If you have any wooden articles, like floors, cupboards, and cabinets, then make sure that you regularly clean them and keep them dry. Maintaining dryness of the wooden articles around your house will prevent termites from appearing.
Declutter
Termites tend to move around inconspicuously and undetected within crevices and self-made mud tubes. If there are less clutter and things around the house, there will be less hiding space for the termites. Make sure that the crowding of items against walls and around baseboards is minimal, especially around the places where you have wooden articles and furniture.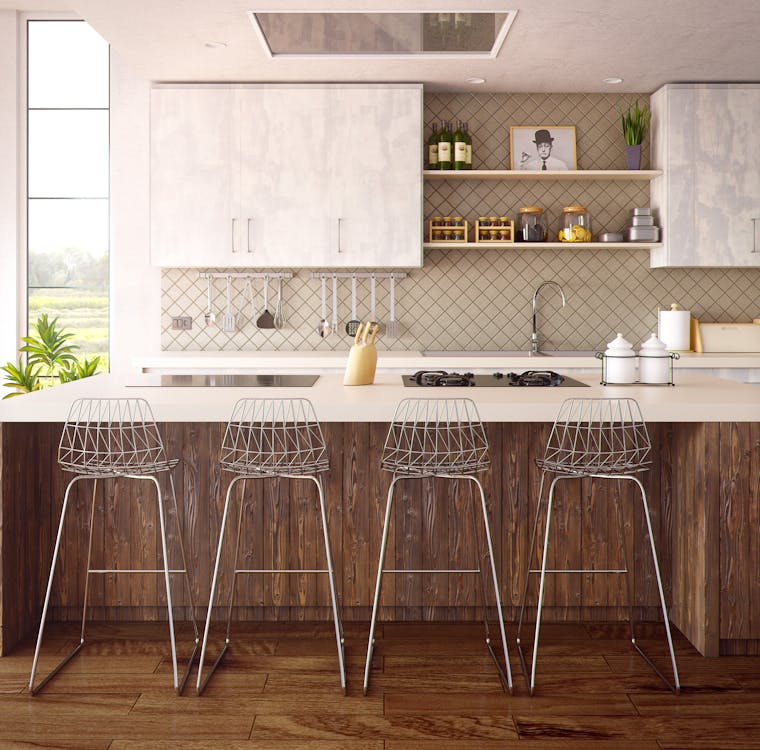 Avoid Contact of Wood with Soil
Where there is wood, there should be no trace of soil. Moisture can easily travel into the wood if there is soil surrounding it. If the soil is damp, then it will be far worse for the wood, because the moisture within the wood and soil will be especially attractive. Moist wood and soil is not a good combination if you are preventing termites from infesting your house.
Close All Entry Points
If termites are infesting your house, then there must be some sort of entry point which is allowing termites into your house. Survey your home to figure those points out and close them for good. There could be cracks and crevices around wood or holes in the wall that are allowing the termites to get into the house. If you can close off these entryways, then the likelihood of infestation can be greatly reduced.
Remove Food Sources
Termites, being living things, need food to live and thrive. Paper, wood, and other wood materials are food hotspots for termites. If you can somehow reduce the food sources, or at least, make them less exposed to the termites, then the infestation can be reduced.
Call a Termite Inspector
If termites have been infesting wood, paper, and other materials, then you should call a termite inspector immediately to make sure you are protecting other paper and wooden articles and preventing termites from reaching them as well. For homeowners located in the Garden Grove area, Natural Science Exterminating offers natural and environmentally conscious termite control and inspection.
Termite Extermination
Here is how you can exterminate termites from your home if your house is infested.
Use Insecticides
Using a termite insecticide will help to kill termites. However, this article should not be taken as direct advice in dealing with termites. You must conduct due diligence and make sure that the treatment you are using is approved by the government for use and that they don't contain any harmful toxins which could be hazardous for humans.
Hire a Termite Exterminator
A termite infestation is far worse than, perhaps, an ant colony; we highly recommend that you forgot the aforementioned DIY method and call a professional exterminator instead. Natural Science Exterminating will not only get the job done, they will only use legal and safe methods. You can give them a call today:
Natural Science Exterminating
11642 Knott Ave, Garden Grove, CA 92841, United States